Long-time fans may remember that my 2018 Summer Tour was entitled "Taking the State by Storm." It made sense at the time because my "Singing Weatherman" schtick seemed to tie in nicely with the Summer Reading Program theme of "Libraries Rock."
This Fall I am taking the stage by storm, acting for the first time since Winter/Spring 2016 when I appeared in "Ring of Fire — A Johnny Cash Musical Revue" at TCT Off-Broadway and as "Bert" in "Mary Poppins" at Tupelo Community Theater (TCT). This time around I'm playing the role of Mervin Oglethorpe in "Smoke on the Mountain" at Starkville Community Theater.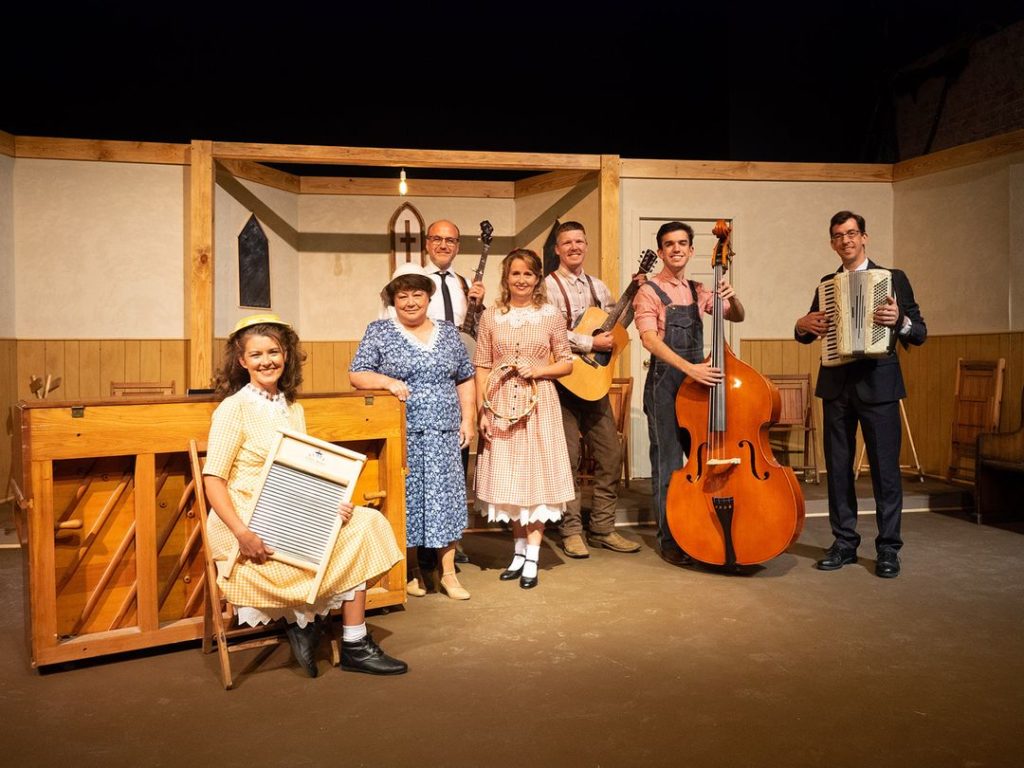 We opened this past Friday evening and have shows Tuesday, Wednesday, Thursday and Saturday evenings this week, wrapping up with a matinee on Sunday. If you are in the Starkville area and want to catch the show, tickets (at time of writing) are still available for the weekend shows.
Speaking of shows, I'm starting to book programs for Summer 2022. The Summer Reading Program theme is "Oceans of Possibilities." Got an idea for a tour name? How about some inspiration for a water-related song? Leave your comment below or contact me directly.